\m/Name: Patti
\m/Age: 20
\m/Location: Olean,New York
\m/Gender: female

\m/Ten favorite bands(don't all have to be metal bands): Opeth, Type O Negative, Theatre Of Tragedy, Razed in Black, Cruxshadows, Arch Enemy, Old Mans Child, Dimmu Borgir(yeah I know everyone they suck), Sins of Thy Beloved, Rain Fell Within


\m/Five favorite movies: Legend, The Dark Crystal, Beetle Juice, Big Fish, Mona Lisa Smile


\m/Five favorite books: Dude Wheres my Country and Stupid White Men-Michael Moore, The Shining and Carrie-Steven King, and Frankenstein- Mary Shelley


\m/What is an interesting fact about you? My right eye blinks when I chew, it is ridiculous. HA! I guess that isn't very interesting is it.

\m/If you could be anything besides yourself for a day, what would you be, and why? A fucking rockstar!!! I just want to know what it feels like to have a whole bunch of people yelling and screaming and moshing about to my music. Oh and I want to be that hot front chick that all those sweaty metal guys get all drooly over. :)

\m/What was the Best Metal concert you've been to?Hmmm the best performance I have ever seen was by Opeth the first time I saw them like two years ago or something. They are just so talented. But the most fun I had at a show was when Arch Enemy opened for Cradle of Filth(yeah I know) recently but kids were going crazy moshing and it was so intense.

\m/As this is a new community, please post our banner (your choice of banners below) in your own journal. If you are in a community that WELCOMES community banners, post one there as well.- I posted one up in my journal and I am pretty active in promoting.
\m/Post a pic of yourself. If not of yourself, then of your art, or any picture you'd like to share.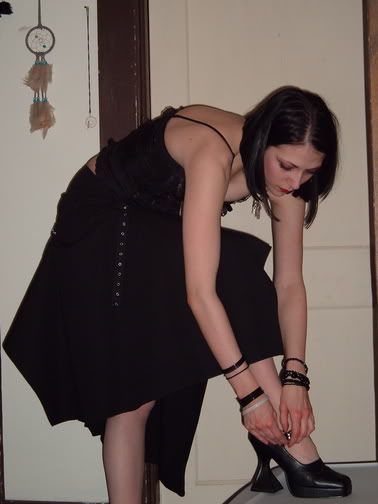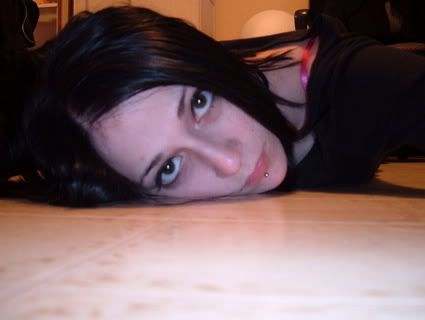 Sorry I alwasy get carried away with posting photos. :)