Name: Ewa
Age:16
Location:Szczecin, Poland
Gender:Female, of course! :)


Ten favorite bands(don't all have to be metal bands): Wyrd, Moonsorrow, Windir, Skyforger, Gontyna Kry, Ulver (the metal and non metal versions), Shade Empire (shhh!!!), Trelldom, Ildjarn, Dub Buk, Kristallnacht


Five favorite movies: Lord of the Rings: Return of the King (extended version), Requiem for a Dream, Braveheart, The 13th Warrior.. and I don't know any more that I really liked...


Five favorite books: Angel of Darkness by Charles de Lint, Master and Margerita by Mikhail Bulgakov, L'Etranger by Albert Camus, Therese Raquin by Emile Zola, and that's all that I found memorable..


What is an interesting fact about you? ahhh!! I am crazy heathen!

If you could be anything besides yourself for a day, what would you be, and why? I wish I could be a tree for a day, at the top of a really beautiful tall mountain.. To be able to enjoy a nice breeze, dawn and sun set and.. I'm not really sure why.

What was the Best Metal concert you've been to? Hmm, Metal Gods when I saw Immortal and Amon Amarth on one hook!

And here are two stupid photos of me:
this is a bit older: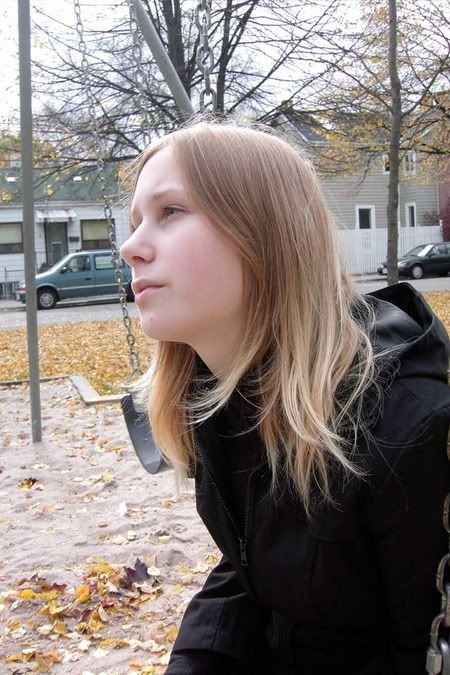 and here is one where I model some gifts from a friend of mine :) I don't do well in photos :P Perhaps one day when I find normal ones I will post them.