March 28th, 2005
Was just playing around in PSP and made a banner for this comm. Feel free to use it if you want. ^_^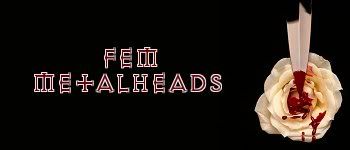 I thought this was pretty interesting. I couldn't understand why Shadows was doing the main stage at Ozzfest. This is from www.ozzfest.com. I guess it explains it... hmm...

In 2003, SHADOWS FALL emerged as Ozzfest's breakout artist as they consistently outsold all other second stage acts each week. Last September the group released their critically acclaimed new album, The War Within, and in its first week of release it SoundScanned an impressive 39,251 copies, debuting at #20 on the Billboard Top 200 Chart. The disc also checked in at #1 on the Nielsen SoundScan Independent Labels Chart and #2 on the Nielsen SoundScan Hard Music Chart. This was the highest first-week SoundScan and Billboard chart debut of any Century Family artist to date. SHADOWS FALL's first week numbers also surpassed those of Atreyu, Killswitch Engage and Lamb of God, a further notable testament of the band's genre status.

I've been a long time Shads fan. To all the others out there, how do you feel about them on the main stage? I'm kind of disappointed...