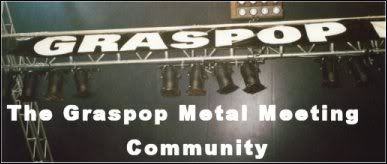 I've noticed that some people on this community are Graspop visitors, so maybe you can join this new community.
This is the first community for the Graspop Metal Meeting festival.
In this community you can talk about your Graspop experiences, post pictures you took at Graspop, discuss anounced bands, talk about rumors, ask anything about the festival, etc.
I recently posted some big rumors (+sources) about the bands of this year's edition, so it might be interesting for everyone.