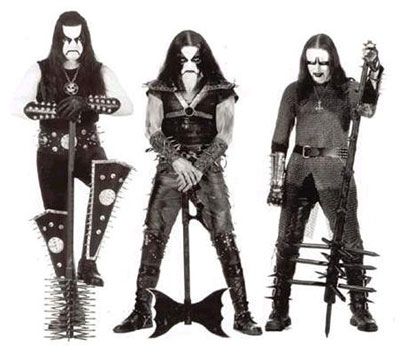 The Norweigian Necro black metal band IMMORTAL have officially reunited and have annouced that they will be headlining the Wacken Open Air Festival in (You guessed it) Wacken, Germany.
The band states on their website: "IMMORTAL are proud to announce that we will headline Wacken in 2007. This will be part of a few selected exclusive shows next year, and Wacken will be the only show in Germany.Abbath, Horgh, Demonaz."
If there is anyway I can get to see IMMORTAL before they disband again, I'll die happy.