\m/Name: malevolentlizard
\m/Age: 25
\m/Location: work
\m/Gender: hahaha

\m/Ten favorite bands(don't all have to be metal bands):
1.Suffocation
2.Fear Factory
3.In Flames
4.Arch Enemy
5.Amorphis
6.Meshuggah
7.Killswitch Engaged
8.Nile
9.Smashing Pumpkins ( yeah I said it, billy likes metal too damn it)
10.Haunted

\m/Five favorite movies:
1.3 amigos
2.Goonies
3.Seven
4.Last Samurai (even though tom cruise being the last one is gay)
5.One Hour Photo


\m/Five favorite books:
1.The Anarchist
2.Sharduk
3.Davinci Code
eh i haven't had a chance to read much.

\m/What is an interesting fact about you? I promoted and booked bands from all over for 6 years in a small ass club. I left and 6 months later the place shut down. Karma is a bitch!

\m/If you could be anything besides yourself for a day, what would you be, and why? Paris Hilton so I can get paid to do nothing.

\m/What was the Best Metal concert you've been to?
Fear Factory, Philadelphia 98'

\m/As this is a new community, please post our banner (your choice of banners below) in your own journal. If you are in a community that WELCOMES community banners, post one there as well.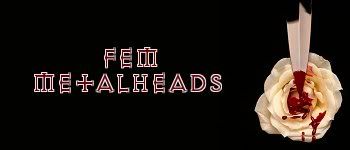 \m/Post a pic of yourself.