\m/Name: Sabrina
\m/Age: 19 years
\m/Location: Quebec, Canada
\m/Gender: Female

\m/Ten favorite bands(don't all have to be metal bands):
(not in any order except COB)
1. Children of Bodom!!
2. Nightwish
3. Sonata Arctica
4. Trivium
5. Dark Tranquility
6. Soilwork
7. As I Lay Dying
8. Killswitch Engage
9. Shadows Fall
10. In Flames


\m/Five favorite movies:
1. Pirates of the Caribbean
2. The Princess Bride
3. LOTR Trilogy
4. Any Mel Brooks film
5. The Usual Suspects


\m/Five favorite books:
... Haven't really read any good books that I can remember :S


\m/What is an interesting fact about you?
Umm... I'm ambidextrous? ... Pehhh there's nothing all that special about me really :S

\m/If you could be anything besides yourself for a day, what would you be, and why?
Any member of Children of Bodom, because to be able to come up with and play such wicked music would be awesome.

\m/What was the Best Metal concert you've been to?
Actually, truth be told the best one I've been to comprised of all-Quebec bands... Woot!

\m/As this is a new community, please post our banner (your choice of banners below) in your own journal. If you are in a community that WELCOMES community banners, post one there as well.
Sure thing... I'll post one in my bio and my journal :)

\m/Post a pic of yourself. If not of yourself, then of your art, or any picture you'd like to share. If you dont have an Image Host, I suggest using one such as http://www.photobucket.com . The image must show up in your introduction, not just the link.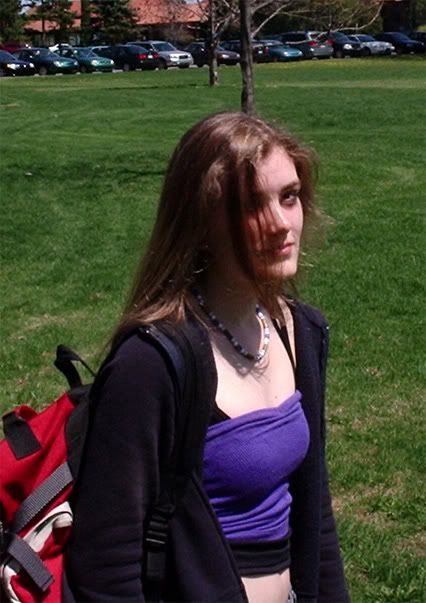 Yeah that's just boring ol' me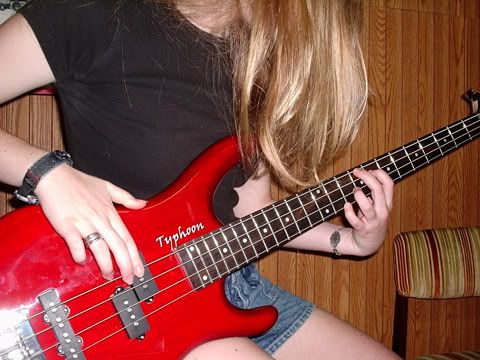 And here's me attempting to be cool. 'cause I just rock so much. *cough*