\m/Name: Mallory
\m/Age: 14
\m/Location: Georgia
\m/Gender: Female

\m/Ten favorite bands(don't all have to be metal bands): Nightwish, Seether, Evanescence, For My Pain..., Cradle of Filth, Lacuna Coil, Leaves' Eyes, Metallica, Flyleaf, Sonata Artica


\m/Five favorite movies: The Phantom of the Opera, The Exorcist, Edward Scissorhands, The Nightmare Before Christmas, Bram Stoker's Dracula (1992)


\m/Five favorite books: The Chronicles of Narnia, Bram Stoker's Dracula, Harry potter 1-5.


\m/What is an interesting fact about you? Umm, sometimes I dance in my undies to Cradle of Filth. Wait that wasn't interesting...

\m/If you could be anything besides yourself for a day, what would you be, and why? A shark. I'm scared to death of them, but I'd love to be one.

\m/What was the Best Metal concert you've been to? I'll let you know when I go. Although I might be going to Sounds of the Underground when it comes to Atlanta. But I doubt my Mom will let me...

\m/As this is a new community, please post our banner (your choice of banners below) in your own journal. If you are in a community that WELCOMES community banners, post one there as well. K...I'll do it later

\m/Post a pic of yourself. If not of yourself, then of your art, or any picture you'd like to share. If you dont have an Image Host, I suggest using one such as http://www.photobucket.com . The image must show up in your introduction, not just the link.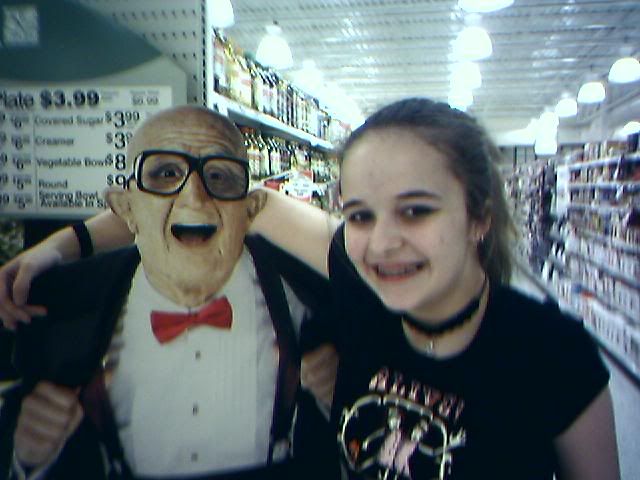 ♥Dancing Six Flags guy and I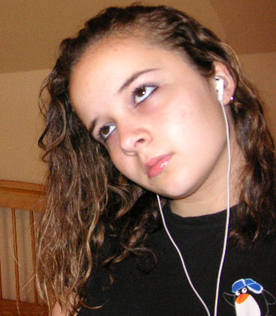 With my ipod in..