\m/Name: Liz
\m/Age: 16
\m/Location: Cincinnati,OH
\m/Gender: Female

\m/Ten favorite bands(don't all have to be metal bands):
1. OPETH
2. Arch Enemy
3. Meshuggah
4. Slayer
5. Pantera
6. Megadeth
7. Old Man's Child
8. Anorexia Nervosa
9. Iron Maiden
10.Iced Earth

\m/Five favorite movies:
1. A Clockwork Orange
2. Fight Club
3. Velvet Goldmine
4. The Crow
5. Fear and Loathing in Las Vegas

\m/Five favorite books:
1. A clockwork Orange
2.The Perks of Being a Wallflower
3. The Harry Potter Books...yeah I'm a nerd...so shoot me
4. The Bluest Eye
5. asdfhgjklsda

\m/What is an interesting fact about you?
I can turn my innie belly button into an outie. I also play bass guitar.
\m/If you could be anything besides yourself for a day, what would you be, and why?
Hmm...I don't know. Probably a rockstar. I think it would be a really interesting lifestyle to have.
\m/What was the Best Metal concert you've been to?
hmm...definitely Opeth...but Slayer comes in a close 2nd. GWAR was also pretty fun...

\m/Post a pic of yourself. If not of yourself, then of your art, or any picture you'd like to share.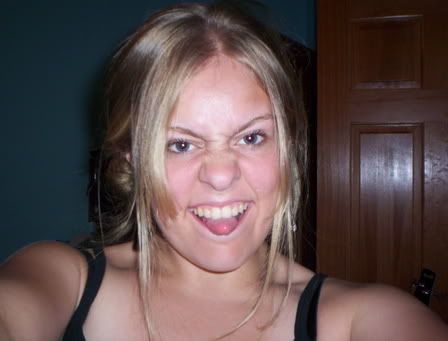 yeeah..I take kind of stupid pictures