\m/Name: Martina, but most people call me Ananga
\m/Age: 22
\m/Location: Zagreb, Croatia (south-east Europe)
\m/Gender: girlie

\m/Ten favorite bands(don't all have to be metal bands): Immortal, Rotting Christ, Summoning, Vintersorg, Vinterland, Ophthalamia, Vesania, Naglfar, Nokturnal Mortum, Limbonic Art, Windir, Assamalla, Agathodaimon, Siebenbürgen, Pazuzu... I guess that's more than ten but I am having a hard time deciding which ten to list since there is way too many good bands.

\m/Five favorite movies: All movies created by Quentin Tarantino (man is a genious), Perdita Durango, Seven, Saw, Identity, Cabin Fever, Avalon, Secret Window, From Hell, Cube, House of 1000 Corpses... Again more than 5, but I am also a movie addict.


\m/Five favorite books: ...and a book addict. East of Eden by John Steinbeck, Dracula by Bram Stoker, Paradise Lost by John Milton, pretty much all books I read written by Emile Zola and Herman Hesse, Rainer Maria Rilke's Letters to a Young Poet, Vladimir Nabokov's Lolita...the list goes on forever.


\m/What is an interesting fact about you? I have no idea what other people find interesting about me and that can be summed up into one sentance. Studying mythologies and ancient beliefes is my passion, I am a photography geek, I write music reviews, I am finishing a political science study, playing computer games is something I enjoy doing, this summer I worked at the bank office and I want to be a web designer or a social worker when I grow up (haha!). If any of these things is interesting to you, ah...well *shrug*

\m/If you could be anything besides yourself for a day, what would you be, and why? Male. Just to see how does it feel.

\m/What was the Best Metal concert you've been to? I have such a job that I have been to far too many concertes to name just a single one. But my favourite bands I saw live were Dissection, Rotting Christ, Vintersorg, Apocalyptica, Dark Tranquillity, Nightwish, Therion and Samael. I would kill to see Immortal live and if they come back together, I'll go all the way to Bergen if I'll have to.

\m/As this is a new community, please post our banner (your choice of banners below) in your own journal. If you are in a community that WELCOMES community banners, post one there as well.

\m/Post a pic of yourself. If not of yourself, then of your art, or any picture you'd like to share. If you dont have an Image Host, I suggest using one such as http://www.photobucket.com . The image must show up in your introduction, not just the link.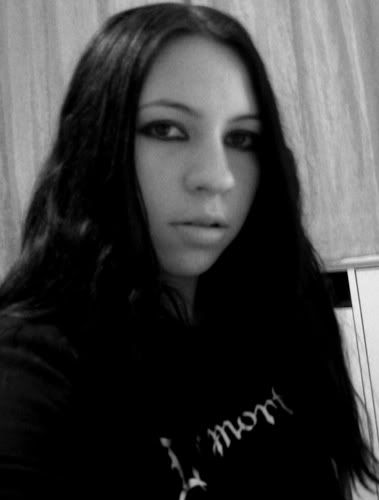 moa.