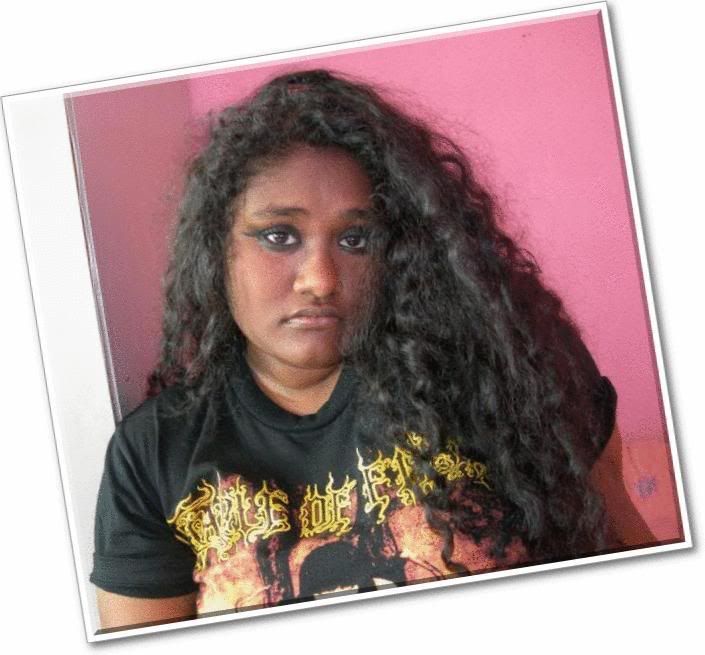 \m/Name: Melissa Melancholetta
\m/Age: 23
\m/Location: Singapore
\m/Gender: Grotesque Grrrrl
\m/Ten favorite bands(don't all have to be metal bands):
1.Emperor
2.Behemoth
3.Nightwish
4.Tristania
5.Anorexia Nervosa
6. Amon Amarth
7.Sonata Arctica
8. Lamb of god
9. Imperanon
10. Children of Bodom
\m/Five favorite movies:
1. Natural Born killers
2. Monster
3. V For vendetta
4. The lost boys
5. Powder
\m/Five favorite books:
1.Poppy Z Brite-Wormwood
2. Anne Rice-The claiming of sleeping beauty
3. Toni Morisson-The bluest eye
4. Alice walker-The colour purple
5. Elizabeth Kostova-The Historian
\m/What is an interesting fact about you?
I am on the verge of having my poetry scrapbook published
\m/If you could be anything besides yourself for a day, what would you be, and why?
Trapped inside the imaginary carnal kingdom of Anne Rice's The claiming of sleeping beauty
\m/What was the Best Metal concert you've been to?
Children of Bodom in Tokyo