\m/Name: Lauren
\m/Age: 17
\m/Location: So Ill (Southern Illinois)
\m/Gender: Femme

\m/Ten favorite bands (don't all have to be metal bands):
In no particular order... Shining; Darvulia; Current 93; Death in June; Of the Wand and the Moon; In Slaughter Natives; Bethlehem; The Doors; Leroy Carr (old blues musician); Acid Bath. So unfair that it's only ten...

\m/Five favorite movies:
Fear & Loathing in Las Vegas; A Clockwork Orange; all the Ginger Snaps movies; Night of the Living Dead; Bram Stoker's Dracula.

\m/Five favorite books:
Fear & Loathing in Las Vegas by Hunter S. Thompson; Fight Club by Chuck Palahniuk; Frankenstein by Mary Shelley; Stranger in a Strange Land by Robert A. Heinlein; Neuromancer by William Gibson. (Also unfair. =P)

\m/What is an interesting fact about you?
I can't think of anything terribly interesting at the moment, as I'm seriously sleep-deprived... Some of my writing and art will be at a local art show later this year, and, at the moment, I'm busy assisting in organizing an upcoming local benefit concert.

\m/If you could be anything besides yourself for a day, what would you be, and why?
I'd be someone's journal. I think it would be interesting to know their innermost thoughts.

\m/What was the Best Metal concert you've been to?
I'm a local show nerd, and I am poor... No big metal concerts yet. Although I did see Dog Fashion Disco before anyone had heard of them, and it was amazing. Wicked moshpit.

\m/As this is a new community, please post our banner (your choice of banners below) in your own journal. If you are in a community that WELCOMES community banners, post one there as well.

\m/Post a pic of yourself.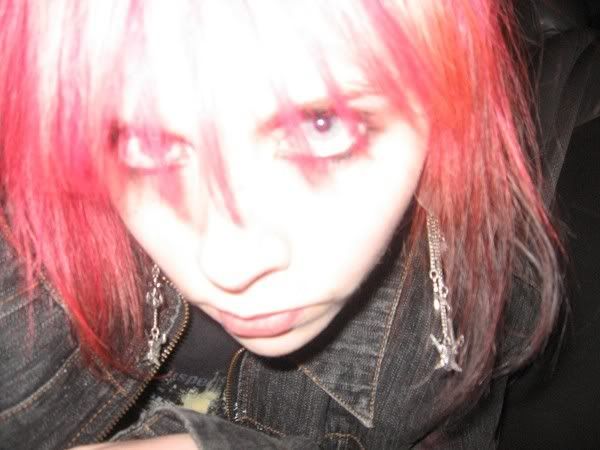 Most recent.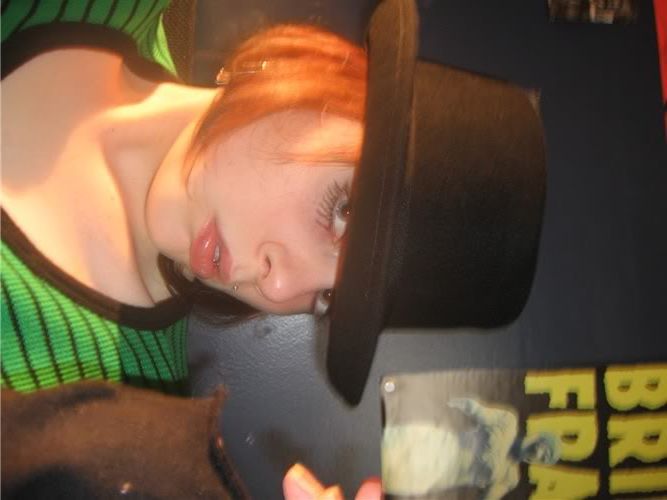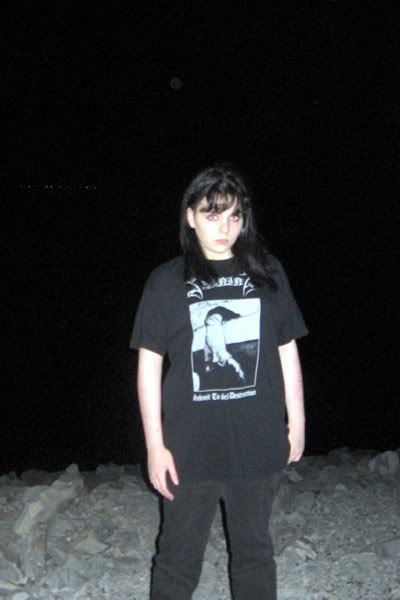 Old!

(Three for vanity's sake.)