\m/Name: Laura.
\m/Age: 15.
\m/Location: San Antonio, TX.
\m/Gender: Female.

\m/Ten favorite bands(don't all have to be metal bands):
1. Ensiferum.
2. Marduk.
3. Thy Primordial.
4. Taake.
5. Summoning.
6. Kataxu.
7. Graveland.
8. Sargeist.
9. Judas Iscariot.
10. Vinterriket.

\m/Five favorite movies:
1. Lord of the Rings trilogy.
2. FFVII: Advent Children.
3. The Dark Crystal.
4. Billy Madison.
5. Kiki's Delivery Service.

\m/Five favorite books:
1. The Hobbit.
2. Lord of the Rings.
3. The Ranger's Apprentice.
4. The Last Apprentice.
5. The Legend of Drizzt.

\m/What is an interesting fact about you?:
**thinks long and hard** I don't know. I guess that... I make the best pancakes ever. :3

\m/If you could be anything besides yourself for a day, what would you be, and why?: I'd be a red panda. They're super cute and I want to fool people into wanting to touch me and then attack them and poo on their face. :3

\m/What was the Best Metal concert you've been to?:
Well, I don't like Opeth anymore, but they did put on a very good show in October of 2005. The other bands weren't very good though, but Opeth made it better.

\m/As this is a new community, please post our banner in your own journal. If you are in a community that WELCOMES community banners, post one there as well. Okiedokee.

\m/Post a pic of yourself. If not of yourself, then of your art, or any picture you'd like to share.


I look like a doofus there.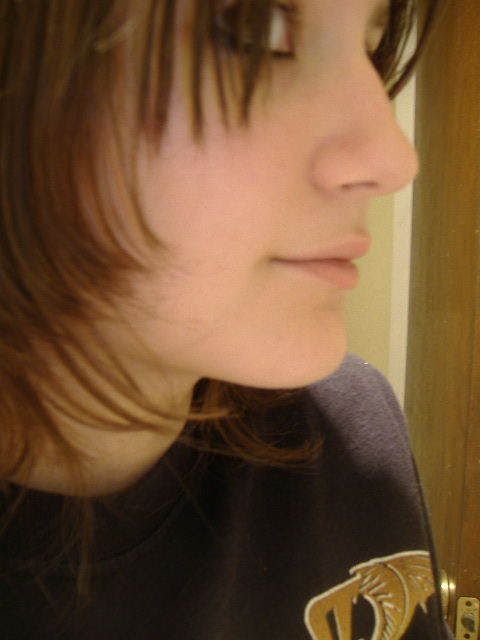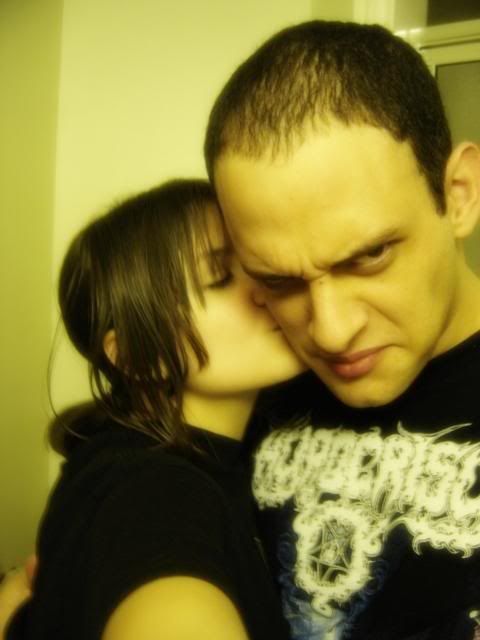 Me & my boyfriend. :3