Didn't think I'd be doing this on a friday afternoon, God bless the idleness of finnish schooling. Ok, on to the


\m/Name: Sandra

\m/Age: 19

\m/Location: Helsinki, Finland

\m/Gender: On the female side, I'd say

\m/Ten favorite bands(don't all have to be metal bands):

I'm sure everyone realizes how flippin difficult this questions is, I'll have to go with my 10 fave ones at the moment.

So in no particular order:

Skunk Anansie (always was, always will be)

Snake River Conspiracy (I'm slipping to the dark side, aka electro)

Apocalyptica (the best Finland has to offer)

The Distillers

Guano Apes (see the "female vocals"-pattern here?)

Chimaira

The Dillinger Escape Plan (especially the stuff with Mike Patton)

ISIS

Soilwork

8 Foot Sativa (best New Zealand has to offer)

\m/Five favorite movies:

Damnit, even harder! Same tactic, my favorites atm:

The Piano

Transformers

City of God

Chinatown

From dusk til dawn

\m/Five favorite books:

Atm, again:

Anything by Anja Snellman

Anything by Bukowski

The Zombie Survival Guide

Le petit prince

Memoirs of a Geisha

\m/What is an interesting fact about you?

Oh, jeez, my life is so incredibly exciting I don't know what to pick. Ok, in a nutshell, I'm a songwriter stuck with the musical skills of a lazy bassist. Also, I belong to the sad minority of people who can't touch their nose with their upper lip.

\m/If you could be anything besides yourself for a day, what would you be, and why?

Any guy with a big brain and an even bigger penis. I'm just curious.

\m/What was the Best Metal concert you've been to?

Havn't been to that many, all we get here in Finland is Metallica over and over again. I think I'll go with Soulfly, summer '06 in Provinssirock.

\m/Post a pic of yourself.

I'm a poor student and digital cameras are just distant dreams, so all I've got are some wise words on life (hey, atleast it's free):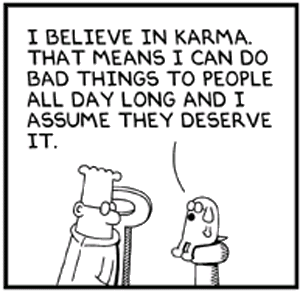 EDIT: Surprise, surprise, I fucked up the cut.