Sorry for put it in so late...!



\m/Name: Zaira aka Karusa

\m/Age: 20

\m/Location: Acapulco, México

\m/Gender: Female

\m/Ten favorite bands(don't all have to be metal bands):

(old) Nightwish

Sirenia

Within Temptation

Eternal tears of Sorrow

Dark Moor

Dark Tranquillity

The Birthday Massacre

Therion

Apocalyptica

Edguy

\m/Five favorite movies:

The Nightmare before Christmas

TLotR: The Return of the King

A.I.

\m/Five favorite books:

The Alchemist

Alice in Wonderland

... a lot of mangas!! (I know mangas doesn't count)

\m/What is an interesting fact about you?

I'm from México, and my english sucks sometimes; right now I'm studying Grpahic Design (6º semester), I really love to draw! I'm bipolar, very immature, noisy, stoopid, lazy, extremily jealous!... but always realistic and honest (also I'm an otaku) I have a piercing on my left eyebrow and a

dog

boyfriend ♥

\m/If you could be anything besides yourself for a day, what would you be, and why?

I dunno... I guess I wish don't get mad for everything!

\m/What was the Best Metal concert you've been to?

I NEVER WENT TO A CONCERT!!!

\m/Post a pic of yourself.

Me XP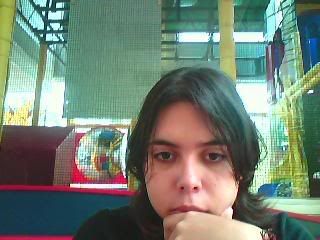 Me again! D: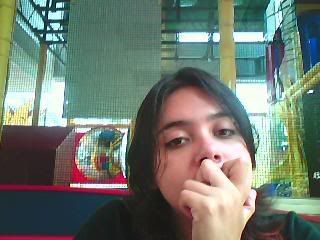 With Vaquita!